Many people misinterpret jadeite for jade. Even though both are related, they do have their differences in terms of appearance and rarity. Many stones around the world are classified as jade and jadeite is also a type of jade (the official name for jadeite at GIA is "jadeite jade"), but top jadeites can only be found and produced in Myanmar. Its hardness level is the highest of all jade, reaching 6.5 – 7 on the Mohs hardness scale and therefore jadeite jade may also be referred as "hard jade".
In general, jade can be separated into two main categories: nephrite, a silicate of calcium and magnesium, and jadeite, a silicate of sodium and aluminium. Jadeite has a cultural heritage spanning almost 600 years. It is known for being the rarest type of jade and is generally only used to make fine jewellery. The other types of jade (white jade, jasper jade, Chrysoprase, Hetian jade, Afghan jade etc) belong to the nephrite or "soft jade" family. Its heritage can be traced back to the Stone Age, around 10,000 years ago, where people used it for making decorative utensils and some used it to make jewellery as well. In ancient times, Chinese people used jadeite to make certain vessels that are more usually seen in white jade, which really highlights the close cultural connections between jadeite and nephrite.
The most special aspect of jade is that its colour is vibrant. The clarity of jadeite is also far better than other jades. People who know jadeite can immediately tell apart one piece of jadeite from another piece of jade. Jadeite has also been deemed the "king of jade" for its rarity and value.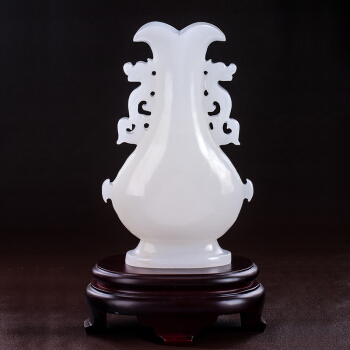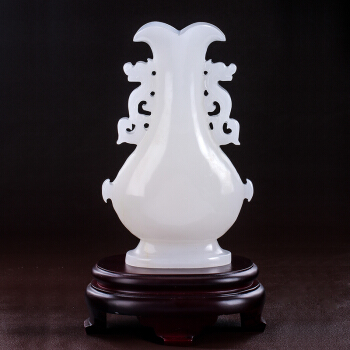 Chinese people have always referred jadeite jade as Fei Cui, and in fact jadeite is the major substance of Fei Cui. In recent years, as gemmological testing technology has become more mature, the industry has a deeper understanding of the combination of substances contained in Fei Cui. The Gemmological Association of Hong Kong (GAHK) and other major laboratories around the world have agreed to standardize the definition of "Fei Cui". It has been successfully approved by The Customs and Excise Department of Hong Kong to make a trade description regulation on the "Definition of Fei Cui and Natural Fei Cui" in the Gazette in 2009.
TRADE DESCRIPTIONS (DEFINITION OF FEI CUI AND NATURAL FEI CUI) REGULATION, THE CUSTOMS AND EXCISE DEPARTMENT
Chapter: 362K   Gazette Number: L.N. 265 of 2008   Version Date: 02/03/2009
DEFINITION OF "FEI CUI" (SECTION: 2)
The expression "fei cui" or "翡翠", when used in the course of any trade or business to describe an article, means the article is a granular to fibrous polycrystalline aggregate which is composed solely or principally of any of the following or any combination of the following: (a) jadeite; (b) omphacite; (c) kosmochlor.
DEFINITION OF "NATURAL" WHEN USED TO DESCRIBE FEI CUI (SECTION: 3)
The expression "natural" or "天然", when used in the course of any trade or business to describe fei cui within the meaning of section 2, means the fei cui: (a) has not been subjected to any treatment or process which altered its crystalline structure; and (b) has not been subjected to any treatment or process which altered its original colour.