What is eefit?
eefit (efficiency enhancement field induction technology) is a unique, pioneering and patented technique that can directly and precisely induct calibrated energies to almost any materials, which are safe, reliable and long-lasting, offering great health benefits to humans.
Biomedical research studies in various countries have shown that the vibration frequencies of "eefit" and cells inside the human body are similar, producing effective frequency resonance which can improve the function of human's microcirculatory system, increase metabolism and strengthen the immune system.
The eefit technology uses energy from the nature to enhance health and well-being, while ILIA curates the eternal elegance of natural jadeite jade. Two companies collaborate for the first time to create these beautiful and functional jadeite pendants.
eefit & ILIA's limited edition energy jadeite pendant is made of colourless icy-type jadeite and embellished with imperial green jadeite from Myanmar. Both men's and ladies' pendants are limited to 30 pieces and accompanied by Hong Kong Jade & Stone Laboratory certificate, stating that the jadeite ("Fei Cui") is natural, known in the trade as "A Jade".
The eefit X ILIA limited-edition energy jadeite pendant is a combination of natural beauty, technology, innovation, craftsmanship and traditional wisdom.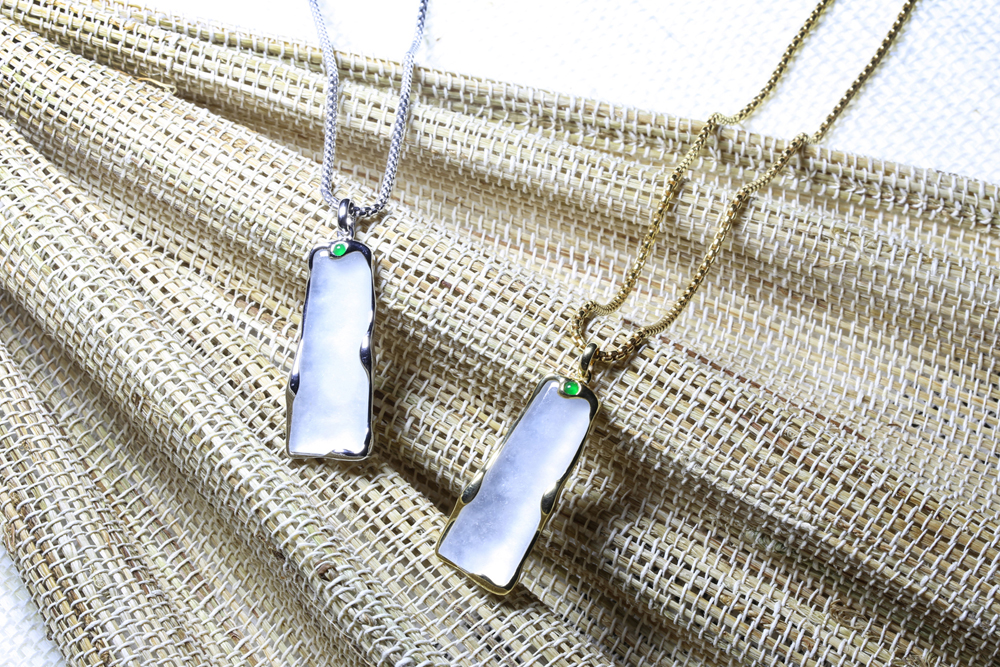 Green jadeite cabochon and icy jadeite rectangular plaque sterling silver pendant
Green jadeite, icy round shaped jadeite plaque sterling silver pendant
These limited pendants are available at eefit V city shop, eefit Sha Tin Plaza shop and ILIA Central Building shop.
eefit V City Shop Address: Shop M-98, MTR Floor, V city, 83 Tuen Mun Heung Sze Wui Road, Tuen Mun, New Territories
eefit Sha Tin Plaza Shop Address: Shop 27D, Level 3, Sha Tin Plaza, 21-27 Sha Tin Centre Street, Sha Tin, New Territories
ILIA Shop Address: Shop 27, G/F, Central Building, 1-3 Pedder Street, Central, Hong Kong